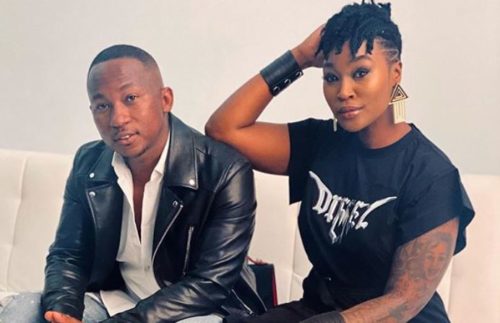 Celebrity couple, Khuli Chana and Lamiez Holworthy celebrate their first marriage anniversary.
Few months ago, some South Africans were confused on whether they are married or not.
In the new post shared by DJ Lamiez in celebrating their anniversary, it's confirmed that she's a Makoti.
"On this day,a year ago- your uncles brought quite a few cows and the rest is history… Thank you for being my happy Wame,I wouldn't want to do this life thing with anyone else. I'd choose you over an over again!!! Happy anniversary motho Waka- my ding! I love you like in the song," Lamiez captioned post.
Khuli also celebrated the speacial day saying: "The best relationships are the ones you never saw COMING! Here's to Love,Hip Hop,tattoos and YANOS"